I'm enjoying my weekend so far! I woke up early this morning, and didn't want to wake Brad, so I decided to browse some beauty Gurus online. I found a link on xsparkage to a tutorial for
"Rainbow Leopard / Lisa Frank nails"
and just fell so in love with the look that I just had to go out and buy some polish so I could try it out on my nails!
So while we were out and about today, we took a trip to Dollar Tree. Usually they have a very limited selection of nail polish, but today I got lucky. They had several colors of L.A. Colors' Color Craze. They were so pretty that I couldn't pick a few... I ended up getting 9. They are regularly $2 at CherryCulture.com, but are on sale for $1.49 each right now. I paid $1 for each at DT, so I think I got a great deal on them!
Here are the different colors I got. Sorry, I'm not sure of the shade names. The numbers on bottom don't match any shown on LA Colors website.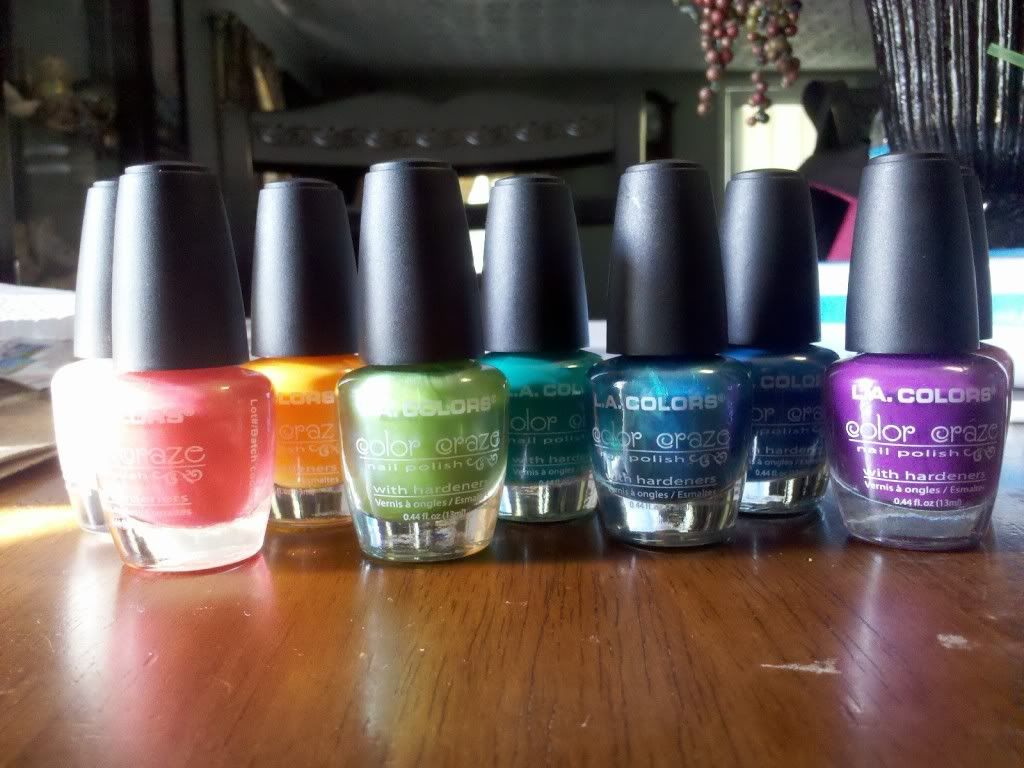 I chose three shades to recreate the design on my nails, plus New York Color's 119A Black Lace Creme to do the leopard print.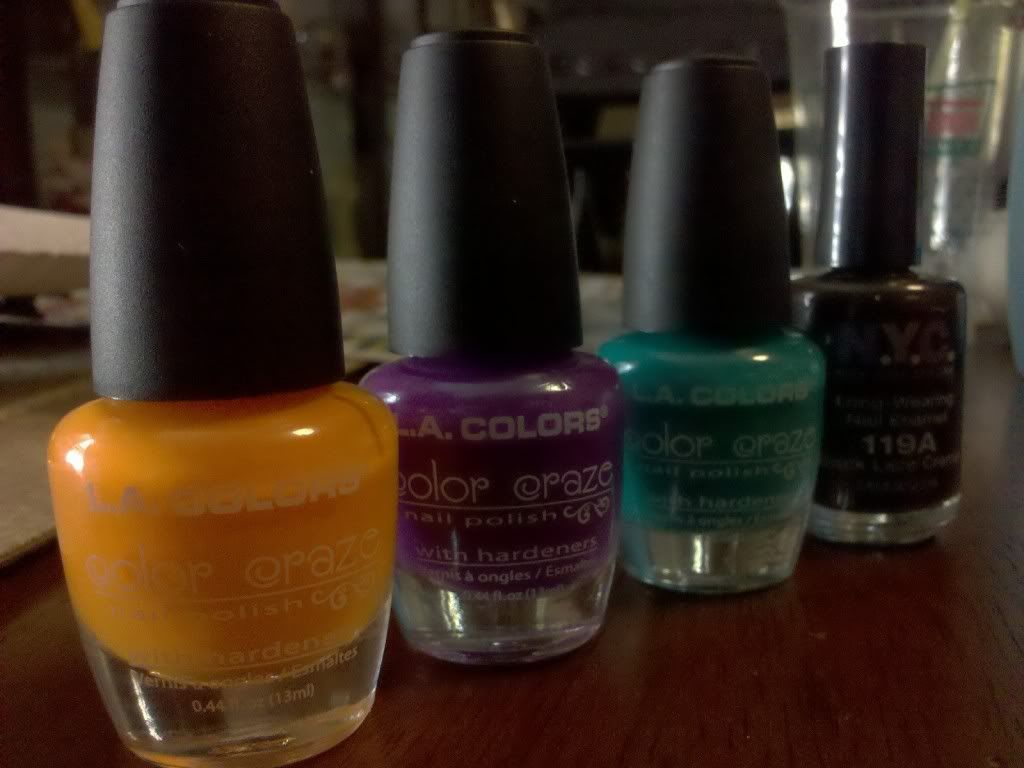 & Here's my finished recreation, though a little messy!