I just come up with these names off the top of my head because I can't remember the names of the polishes ;)
We did Manicures and Pedicures this week at school. Most everyone was iffy about touching other peoples' feet, but it didn't really bother me so much. Michelle (my bff/cousin) did mine. We chose blue and green, and did like french manicure style.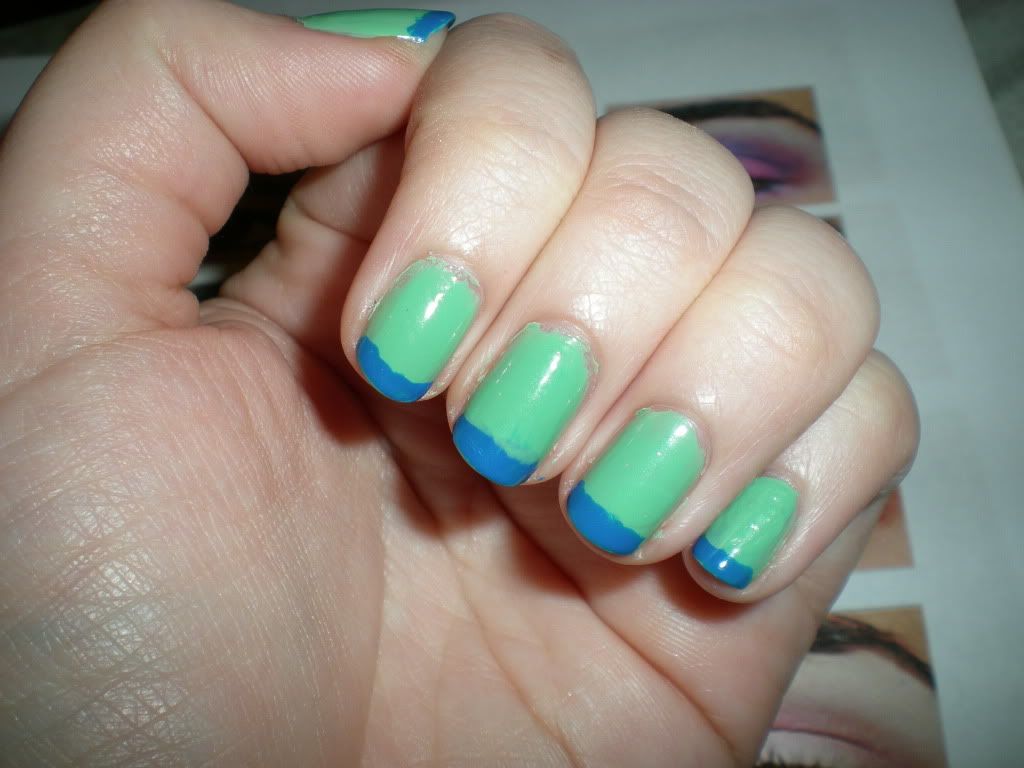 After I got home, I had the urge to try water marbling again. And I succeeded (minimally)!